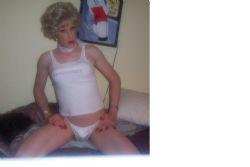 MEMBER PHOTO GALLERY
msjamie Has No Photo Gallery
LIFESTYLE FETISHES
Anal Sex
Cock & Ball Teasing
Crossdressing
Cum Play
Degradation
Dildos/Vibrators
Domination/Submission
Facials
Feminization
Foot Fetish
Gangbangs
Golden Showers
High Heels
Kissing
Lingerie
Master/Slave
Masturbation
Oral Sex
Panty Fetish
Pantyhose/Stockings
Rimming
Role Playing
Shemales
Sissification
Spanking/Paddling
Strap-Ons
Transexuals
Transgenders
Transsexuals
Transvestites

Looking for freinds.
STANDARD MEMBER
I AM A: 38 year old Shemale, Transgender, Transexual, Crossdresser from columbus, OH
SEEKING: Email Pen Pal
WITH A: Shemale, Transgender, Transvestite, Crossdresser, Transexual
Active during the past 3 days
ABOUT ME
Engaged to my girlfreind (genetic) and looking for others in the Columbus, Ohio area for get togethers with no strings attatched.
MY IDEAL PERSON
Looking for freinds that understand our dilema and are willing to go out and have a great time.
PERSONAL INFORMATION
| | | |
| --- | --- | --- |
| Gender: | Shemale, Transgender, Transexual, Crossdresser | |
| Sexual Orientation: | Straight | |
| Height: | 6 feet 05 inches | |
| Weight: | 191 to 200 lbs | |
| Race: | Caucasian | |
| Body Type: | Athletic | |
| Hair Color: | Blond | |
| Hair Length: | Shaved | |
| Body Hair: | Shaved | |
| Facial Hair: | None | |
| Eye Color: | Hazel | |
| Eye Correction: | Glasses | |
| Body Decorations: | Earrings, None | |
| Smoking Habits: | I'm A Moderate Smoker | |
| Drinking Habits: | I Do Not Drink | |
| Drug Habits: | I Do Not Do Illegal Drugs | |
| Marital Status: | Single | |
| Occupation: | Transportation/Logistics | |
| Education: | Some College | |
| Political Views: | Liberal | |
| Religion: | Prefer Not To Say | |
| Endowment: | Long | |
| Circumcised: | Yes | |
| Cup Size: | n/a | |
| Role Type: | Submissive | |